We have a comprehensive range of refrigerated vans and trucks with tail lifts with chill +1c and full freeze -20c capability available for immediate hire within Ireland .
Keep temperature-sensitive cargo cool with plenty of options: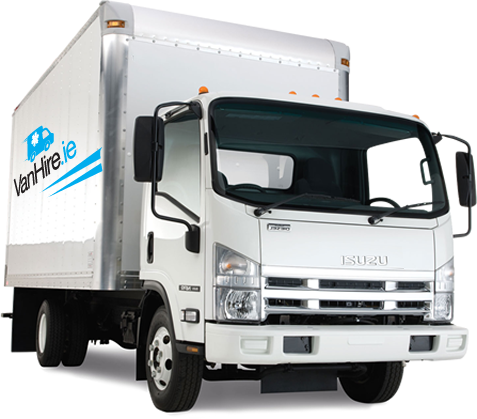 Refrigerated vehicle hire Ireland.
We understand how important time is to your business. If you experience a refrigeration breakdown, we are on hand to provide replacement refrigerated vans and trucks (to 7.5 tonnes), wherever and whenever you need them.  Many would consider us one of the best Refrigerated vehicle hire companies in Ireland.
Our refrigerated vehicles can also be used as static or on-site units, with full electric standby plug-in facilities for a variety of refrigeration needs, available across our entire fleet.
Cold storage solutions Ireland
Our refrigerated vehicles for hire, offer a supplementary storage facility for your business so you can meet every demand, whatever your situation. Our units have been used to help:
Butchers – all those extra turkey & geese sales at Christmas time.

Fridge Engineers

Retailers – carrying out maintenance or repairs to existing fridges.

Caterers- delivery of frozen food and chilled food items or on site for chilled storage at a music concert or event


Hotels, pubs, restaurants

Public bodies – Labs, research institutes, sample storage


Research & development centres with restricted sample storage
FUNCTION & EVENT REFRIGERATED HIRE.
Our refrigerated vehicles for hire are perfect for all occasions and events … Weddings, Parties, Functions, Fundraisers, Concerts, Company Picnics, Barbecues, Music Festivals, Charity Runs … and lots more. Our temperature controlled vehicles have cooling capabilities from +2C through -20C
Refrigerated vans, have rear and side access doors. Refrigerated lorries have easy access rear and side doors and tail lifts on vehicles up to 7.5 tonnes.
Electric plug-in standby facility on the refrigeration system ensures Irish Health and Safety standards are met with food & beverage chilled to meet requirements.
Delivery & Collection Service
If you are unable to drive the vehicle to and from your required location, for an additional fee, we can do it for you. With our simple ordering and delivery service, you can sit back and relax knowing we've got everything in hand. Add to this the fact that our vehicles are well maintained and our smaller range can be inconspicuous alongside a marquee or building, keeping the focus on the things that matter, your event.
Hiring a refrigerated vehicle from us for your function or event is easy.
Call Van Hire Ireland us on 091-561427 or 091-561447
Tell us your requirements and we can help advise on the right choice of refrigerated vehicle and arrange necessary paperwork prior to collection.
Organise Payment to Van Hire Ireland
Collect your vehicle or Van Hire Ireland can deliver to you. If you're not sure how long you need to hire for, no problem. Give us a call when you are finished with the unit and we'll pick it up.
For a fast affordable quote give us a call or, go to our van rental enquiry section and we'll get you sorted.
Insurance:
*Customers must have their own cargo insurance. In the highly unlikely event of an incident, VanHire are not responsible for cargo damage that occurs from the use of the refrigerated vehicles.*
Specifications
The range of refrigerated vans and trucks have chill +2c and full freeze -20c capability.
up to 16 ft. of cargo space, 7500kg  gvw  & up to 2600kg of load capacity.
Overnight plug in with electric standby or automatic start-stop features of refrigeration unit's for convenience, fuel savings and lower emissions
Side doors for easier loading/unloading
Hydraulic taillifts with large platforms and 1500kg. of capacity
Wide temperature range
AM/FM radio with CD